At some point, a woman suffering from alcohol abuse realizes she needs help. When that time comes, she or her family must have the information on hand to act and get her the necessary treatment. The right treatment program for a woman depends on many factors, and it's important to take all of them into consideration when making this potentially life-saving decision.
Inpatient vs. outpatient
Women may seek alcohol treatment at either inpatient or outpatient facilities. There are pros and cons to both, and the decision may depend upon a woman's personal needs, insurance coverage and treatment availability.
Inpatient programs for women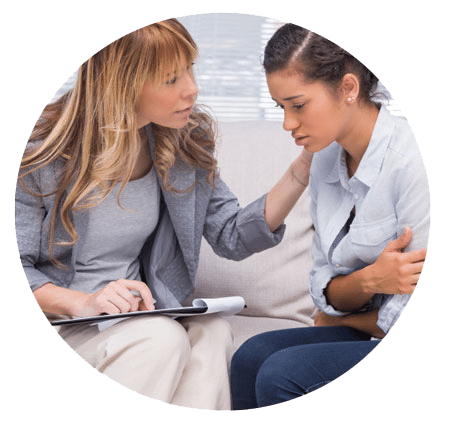 Inpatient alcohol treatment programs will cost more than those provided on an outpatient basis, because rooms, meals, recreational and therapeutic activities are part of the package, as is round-the-clock supervision. Such programs may offer a holistic approach to alcohol treatment, including nutritional counseling and a personalized exercise regimen. Depending on the program's location, substantial transportation costs may be involved. The length of time a woman may need to participate in such a program varies, but usually ranges between one and three months. Most inpatient alcohol treatment programs are gender-specific, so a woman won't share group counseling sessions or living facilities with men. While costs vary according to the facility, expect to pay an average of $20,000 per month, although insurance may cover a substantial portion.
Luxury women's alcohol treatment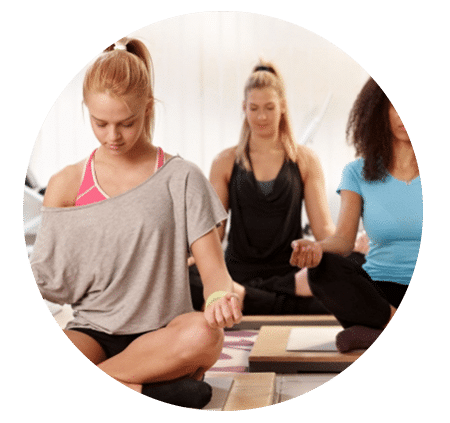 If you can afford it, there's another level of inpatient alcohol treatment available. These luxury treatment programs offer spa-like amenities and beautiful settings. People pay dearly for the privilege, and this is the option taken by celebrities and the very well-to-do when battling alcohol dependency.
Women's outpatient program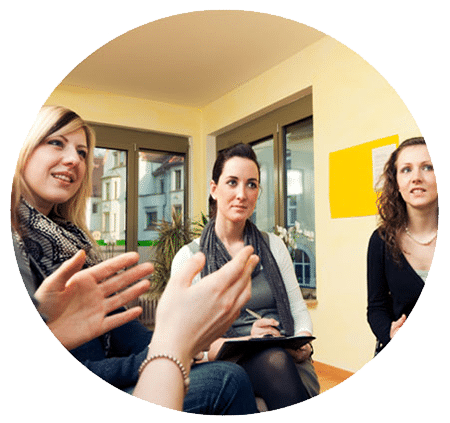 Outpatient treatment programs are those in which the woman does not live at the facility but attends sessions at scheduled times. While outpatient programs are much less expensive than the inpatient variety, they are better suited for women with moderate alcohol abuse issues rather than truly severe ones.
Outpatient treatment success depends on various factors, but the woman's living situation is primary. If your home is dysfunctional and other members of the household drink, that is a less promising situation for recovery than residing in a relatively quiet, alcohol-free environment. For some women, leaving the family home and staying with a supportive friend or relative during treatment may prove beneficial for the recovery process. Many outpatient facilities provide a fair degree of flexibility, so that women can continue to work or attend school while also receiving therapy.
Free support groups for women in recovery
For women who can't afford an outpatient alcohol treatment, free support groups may help. Although such groups do not offer therapy in a conventional sense, they help a recovering alcoholic through her journey and develop tools to maintain sobriety. Although Alcoholics Anonymous is the best known of these support groups, it is far from the only such organization. Support groups are available in cities and town across the country and are often held in community buildings or in churches.
Even if a woman is able to attend an inpatient or outpatient alcohol treatment program, joining a support group post-treatment can play a strong role in helping a person stay sober.
Sober living houses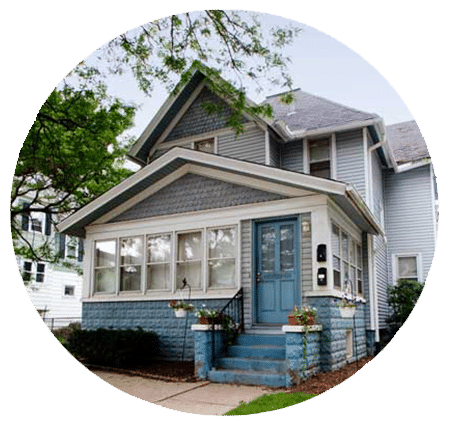 Think of sober living houses as halfway houses for the newly abstinent. Many women lack a safe, alcohol-free place to go once their formal treatment is completed. Sober living houses fill that gap and allow a recovering female alcoholic to acclimate herself back into society at a pace in which she is comfortable.
Sober living houses may require joining a formal support network. House rules are fairly strict, with limitations beyond a no alcohol or drugs policy, such as curfews. Women are responsible for paying the rent and providing food in such houses and keeping the property neat and clean. Residents are encouraged to support each other, but they are also discouraged from associating from friends and family who may cause them to fall from sobriety. A study of 300 individuals living in sober houses published in the December 2010 edition of the Journal of Psychoactive Drugs concludes, "Improvements were noted in alcohol and drug use, arrests, psychiatric symptoms and employment," as opposed to those who did have the benefit of this type of halfway house after completing formal treatment.
What to look for in a women's alcohol treatment program
When looking for a woman's alcohol treatment program, there are crucial factors to consider. These go beyond the general attractiveness of the facility and more mundane concerns. Get the answers to these questions before making a treatment program decision:
What type of licensing and accreditation does the program have?
State licensing is fine, but a program with national accreditation is the gold standard.
What types of licenses and credentials do the clinical staff have?
You want to ensure that the people providing treatment have the proper training and expertise. Look for clinical staff with credentialing in certified additions, co-occurring disorders and other counseling specialties.
Is there an interdisciplinary team?
Does the facility have not only addiction counselors and medical staff available, but family therapists, social workers, nutritionists and spiritual advisors associated with it? A holistic approach can help a woman maintain sobriety and deal with the issues that may have started her on the road to alcohol abuse.
Has the facility gone through a formal study to ascertain its effectiveness?
If so, ask to see this research.
What is the number of patients to counselors?
The facility should have a ratio that ensures all patients receive adequate and quality time with counselors to address their personal concerns and issues.
Does the facility offer detoxing?
Women should receive a complete medical checkup upon entering the facility and undergo a supervised detoxing program, if needed. Patients should start therapy once they are medically stable. Ask about the detoxing protocol and what medications a patient may receive during and after the process.
How individualized is the program?
Alcohol treatment programs are not one-size-fits-all. What work well for one patient may have little or no effect on another. A program should offer some flexibility and focus on an individual patient's needs.
Is family support available?
Most women dealing with alcoholism are not doing so alone. They have spouses, partners, siblings, parents and children who are affected by their disease. Many families want to support their loved one, but do not know how or may go about the wrong way, exacerbating a fragile situation. Look for a facility providing education and support for family members. Even better is a facility with special programs for children of female alcoholics, so they can help heal along with their mothers.
What is the aftercare situation?
Once formal treatment is over, it's not like the woman returns home and everything reverts back to a new, sober normal. Look for treatment programs that are associated with aftercare, including sober living houses, support groups and other aids for recovering alcoholics.
Of course, what your insurance company will and will not cover in a treatment program is a major consideration. Try to a find a facility that actively works with insurance companies and tries to do the best they can financially for the patient. If certain therapies are not covered, a good facility will give you sources of patient aid that may fund participation.
Gender and recovery
Men and women differ greatly in the ways they recover from alcohol addiction. Society places more of a stigma on women with substance abuse issues than it does on males. A woman's body processes alcohol differently than a man's. Most women are physically smaller than men, so they can get drunk on less alcohol. Fluctuating hormone levels during a woman's reproductive years also adds to faster intoxication. A woman has a greater risk of becoming addicted to alcohol sooner than her male counterpart.
Risk factors for alcoholism differ in men and women. Women may use alcohol for self-medication purposes more than men, trying to combat problems like depression, anxiety and eating disorders. Sexual abuse, childhood trauma, relationship issues and stress may also predispose a woman to drink in excess. On the plus side, women are less likely than men to relapse after treatment, and if they do, they tend to recover more quickly. Women are also more likely to take advantages of recovery services such as parental and family therapy and treatment for psychological or psychiatric disorders that may have driven them to drink.
Pregnancy and alcoholism
The federal Centers for Disease Control (CDC) states it plainly: "There is no known safe amount of alcohol use during pregnancy or while trying to get pregnant. There is also no safe time during pregnancy to drink." It doesn't matter what a pregnant woman is drinking – wine or beer consumed during pregnancy may prove as dangerous to the fetus as hard liquor. Keep in mind that every time you take a drink, so does your baby.
Drinking during pregnancy may lead to fetal alcohol syndrome, a condition causing irreversible brain damage in the developing fetus. The syndrome produces a wide range of defects, including facial deformities, intellectual disabilities, vision and hearing issues, lack of growth and personality disorders. No mother wants to inflict such damage on her child. While it's always preferable to seek help for alcoholism before pregnancy, the good news is that often a pregnancy diagnosis leads a woman to make the decision to stop drinking and seek treatment. If you are pregnant and dealing with alcohol abuse issues, ask your obstetrician or another physician for advice on treatment programs.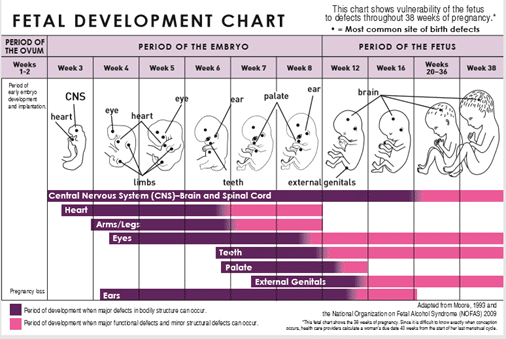 Childcare and parenting during treatment
Many women struggling with alcoholism may want to seek treatment, but childcare issues prevent them from getting the help they need. If a woman doesn't have a spouse, partner, relative or friend to care for her children during treatment, or if a treatment center doesn't offer childcare services, her options are limited. Fortunately, many alcohol treatment centers realize the obstacle that a lack of childcare presents for female patients and make an effort to provide childcare not just during treatment but during aftercare programs. Outpatient programs may offer therapy during school hours for women with school-age children, or in the evening.
Children of alcoholics face the risk of long-term adverse effects because of parental drinking. Parenting classes directed toward the recovering alcoholic can help women learn how to become more effective mothers while reducing the risks of later behavioral problems in their offspring. Learning how to manage family conflict, communicate better with their kids and other good parenting strategies can improve parental/child interactions and benefit family life. Women may also attend classes in building self-esteem, which helps in every aspect of life, including motherhood. Recovery from alcoholism is always one day at a time, but so is becoming a nurturing, supportive parent. Sometimes the worst thing that happens to you ends up becoming the best thing, and that's true of an alcoholic mother determined to find sobriety and give her children the parent they deserve.
Sources:
https://www.aa.org/pages/en_US/what-is-aa

https://www.cdc.gov/ncbddd/fasd/alcohol-use.html

https://www.ncbi.nlm.nih.gov/pmc/articles/PMC3562421/

https://www.mayoclinic.org/diseases-conditions/fetal-alcohol-syndrome/symptoms-causes/syc-20352901