Alcoholism is a chronic, debilitating, and potentially fatal disorder that affect both men and women of all ages, races, and social classes. However, the disease is treatable, most often with the help of a rehab center. Such facilities generally offer intensive in-patient, or outpatient treatment for their clients.
After completing a 30, 60, or 90-day treatment program, however, patients still require care. The disease is, after all, chronic. Relapse is all too common, and can be quite dangerous. If you, or a loved one, is in need of rehab for alcoholism, or drug addiction, consider a comprehensive approach that includes both an intensive period of treatment followed by an aftercare program.
What is aftercare?
Aftercare is a vital part of learning to live a sober, happy, and healthy life. Once you are out of rehab, it may seem like the work is over. You are fixed, right? Well, not exactly. Learning to apply the lessons learned in rehab is a process that needs time and focus to be fully successful. In fact, hardly anyone is "fixed," or done with treatment, even once treatment ends.
This is not to say that there's no hope, or that there are no answers. Rather, you will find that the process of learning more about yourself and how to live a sober life is one that is infinitely rewarding. As you continue to learn, your progress will show to yourself and others. There are many paths to take on the road to full recovery. Here are a few:
Outpatient treatment
Your primary rehabilitation center may offer an outpatient program that will allow you to spend time with your family. You can fit in your meetings around work, and have a more gradual transition to a sober life.
12-step meetings
AA and other 12-step recovery meetings are available in nearly every town in the nation. If you find a regular meeting, consider becoming involved as a member. There are no fees involved, but you will be rewarded with a sense of belonging, the gratification that comes from helping others, and a support network in case you need a friend.
Sober houses
Sober houses offer a way to maintain intimate connection to the recovery community while also being able to work and visit with family. Investigate the options in your local area, as there is bound to be a sober house that is suited to your specific needs.
Do I need aftercare?
Aftercare is a vital part of sobriety. Since almost 50 percent of all rehabilitation patients suffer some form of relapse, a strong aftercare program is necessary.
No matter what form you choose, aftercare is a vital part of long-term sobriety. This is particularly true if you completed a 30-day treatment program. The 30-day model is one that was created to suit a military protocol rather than patient outcomes. As such, the 30-day model has limited efficacy and must be followed with an aftercare that keeps you focused on long-term solutions and practical present-day methods for maintaining sobriety.
During an aftercare program, you will be reintegrated with your life and all of its stressors. Your aftercare program will help you build and maintain a support system specifically geared towards addiction issues. This support network can be a great help when you really need it.
For instance, if you become a regular member of an aftercare group or an AA meeting, you will be connected to many people who are there for you when you need. If you start thinking about drinking, or if old, negative patterns resurface you can call a friend from the your program or the fellowship. You can also call an AA contact or your therapist when your job becomes too stressful or when you have difficulties in your personal life. If you have a sponsor, which is highly recommended, you can call them, too. In the early days of sobriety, it is recommended to keep close contact with your sponsor, to work the steps, and to keep an open mind.
Types of long-term treatment
Long-term treatment is vital to long-term sobriety. However, there are many different ways to trudge the road of happy destiny. During your time in an intensive drug rehabilitation program, the issue of relapse will surely arise. In that discussion, you will likely hear of options for long-term treatment, or aftercare. At this phase, you will want to consider what works the best for you and your family.
Take your time, but be certain to make a choice, or two. Many resist this notion, claiming that they need time for their family or career. While those concerns are valid, it's also true that if you cannot stay sober, both of those things are likely to suffer – or worse. Studies have shown that the more time you spend in a supportive, aftercare setting, the longer you are likely to stay sober.
Consider these options:
Choosing aftercare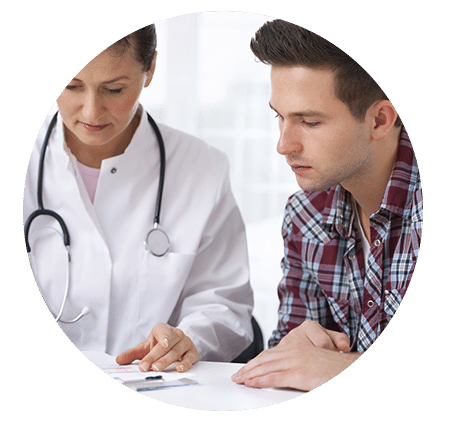 With such a wide variety of aftercare programs available, it's possible to find one that will suit your long-term goals. In fact, you can even create your own sort of aftercare program that is composed of many sobriety-focused activities. To make the most of your sobriety, consider the sorts of activities you need and proceed toward them. Here is a list to consider:
Success of aftercare
The longer you remain in active recovery, the longer you are likely to remain sober. Lisa Onken of the National Institute on Drug Abuse stated that the longer one practices the tools of abstinence and recovery, the longer one will stay abstinent, if not sober. This is reflected in one of the maxims of AA, which recommends that newcomers attend 90 meetings in 90 days.
"You have to figure out how to be abstinent. You still have cravings. You still have friends offering you drugs. You still have to figure out ways not to use. The longer you are able to do that, the more you are developing skills to help you stay abstinent." – Lisa Onken, NIDA
Onken's statement is based on science, and AA's is based on more casual observation, but they essentially agree. There are tools for you to learn that will enable your sobriety. These tools are likely very foreign and perhaps terribly uncomfortable at first. However, with practice, you will learn to adopt them as though they had been with you from birth. Joining and sticking with an aftercare program and practicing recovery on a daily basis will give you success over the long term.