Treating alcoholism, or as it is known in the medical community, Alcohol Use Disorder (AUD), is a complex process, and treatment exists to treat the individual on a therapeutic basis. Severe alcohol addictions are best treated in an inpatient treatment setting, so professionals can manage all withdrawal symptoms. For others who want to remain at home while receiving treatment, outpatient rehab may be a good option.
What is Outpatient Rehab?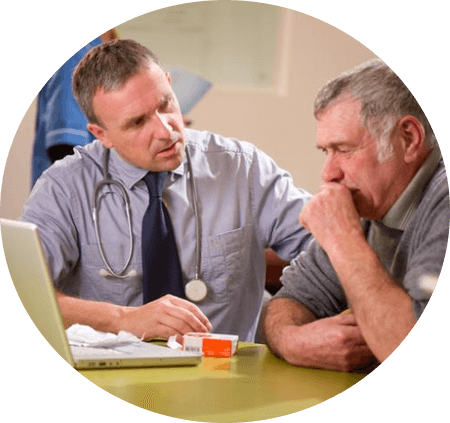 Outpatient rehab is ideal for those people committed to working through their alcohol abuse issues, but require flexibility to continue on with their daily life.
Outpatient rehab is a combination of counseling sessions and group therapy that is held at set times throughout the week. Usually you can schedule private therapy sessions in a more flexible manner, but the group sessions (led by counselors and therapists) are on a set schedule.
This flexibility allows patients to continue with their home and sometimes even work commitments. They will return home each night and report back to treatment at scheduled times the next day. They will be subjected to random urine analysis to make sure they are adhering to their sobriety.
Outpatient also introduces people to a network of people interested in sobriety. Combined with therapy and getting to the root cause of why people drink and use.
Types of Outpatient Rehab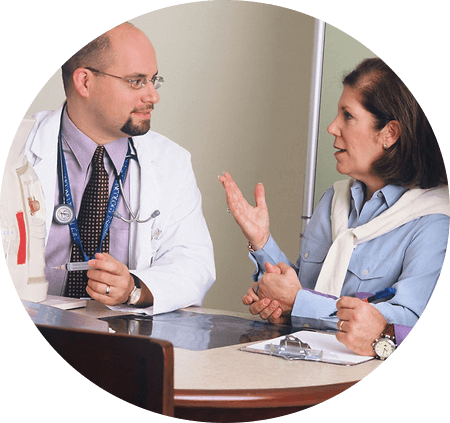 With an outpatient program, there are a couple of levels of care.
Partial Hospitalization (PHP) – this type of treatment involves meeting at the treatment center for five to six hours a day. These programs have a strict structure and schedule, with the intensity typically determined by the primary therapist.
Intensive outpatient (IOP) – with this level of care, people usually attend treatment at a treatment center five to six days a week. This is sometimes referred to a 'Day Program' and it will require time off work or school if you work in daytime hours.
Outpatient (OP) – this can be held in the afternoons or at night, and are usually one-hour sessions. This is considered slightly less 'intensive' than IOP. Sometimes people will 'graduate' from IOP to this less time-consuming option.
With all outpatient treatment, patients return home after each session, either to a sober living home or their own home.
Treatment includes ongoing therapy, group therapy sessions, process groups, emotional recovery, relapse prevention and support.
Benefits of Outpatient Treatment
Outpatient treatment is a great fit for people with mild or moderate alcohol use disorder. These programs offer more flexibility and are cheaper than an inpatient program. If you or someone you love need treatment, you will get assessed by an intake coordinator, and they will help you determine the appropriate level of care, along with assessing other factors. Some of the reasons to consider outpatient are:
Cost
Outpatient treatment is significantly cheaper than inpatient treatment, and it is often more easily approved by insurance. This is due to the fact that you can live at home while obtaining treatment, thus saving money on lodging costs that you incur in inpatient treatment.
Flexibility
Outpatient treatment programs are made to modify around your schedule. While most programs are not 100 percent flexible, you can find programs that will allow you to schedule your therapy sessions when it is convenient for you, and there are even programs that are completely flexible, designed for people who work or who demand a really flexible program.
Access to family
Throughout the outpatient treatment program, members can go home every night to be with their family. Whether it is helping with homework, or being there to read bedtime stories, having access to your family every day while getting treatment is very nice.
Who should try outpatient treatment?
Outpatient treatment is not for everyone, and whether you go to outpatient or inpatient treatment is not always your decision. For instance, you may want inpatient treatment but your insurance decides to only cover outpatient. Conversely, you may want only outpatient but your intake coordinator tells you that inpatient alcohol use disorder treatment is the best bet.
Here are some ways you can tell if outpatient is for you:
1

You are in good physical health. If you are in otherwise good physical health, then you can withstand outpatient treatment.

2

Inpatient treatment is not covered or feasible. If outpatient is your only option, then you should take advantage of it.

3

Strong support system. Since you are going home each night, and you have many hours on your own, it's important that your support system is understanding.

4

Your alcohol problem is mild. If you require detox and inpatient, then outpatient as your initial treatment is not for you.
Finding an Outpatient Treatment Center Near You
Finding a treatment center near you is not always clear-cut. It's hard to know which facilities are near you, and which ones have the appropriate accreditation. Continue reading on our site for tips on how to choose the right treatment center.