Drinking alcohol is a popular pastime in America, from the traditional cocktail hour to sports venues nationwide. Over 85% of adult Americans have drank alcohol at some point, and 70% state they have indulged in the past year. While it can be a great way to relax and enjoy your evening, alcohol is also addictive and can wreak havoc with your health and home if consumption gets out of hand. In 2018 over 6.5% of Americans admitted to heavy alcohol use within the past month, and over 26% participated in binge drinking in the preceding 30 days. At some point, many will realize their drinking has gotten out of hand but finding help to quit drinking can be difficult and confusing. If you live in the State of New York and need help and information about alcohol addiction, the following will help you make the proper decisions to conquer the problem.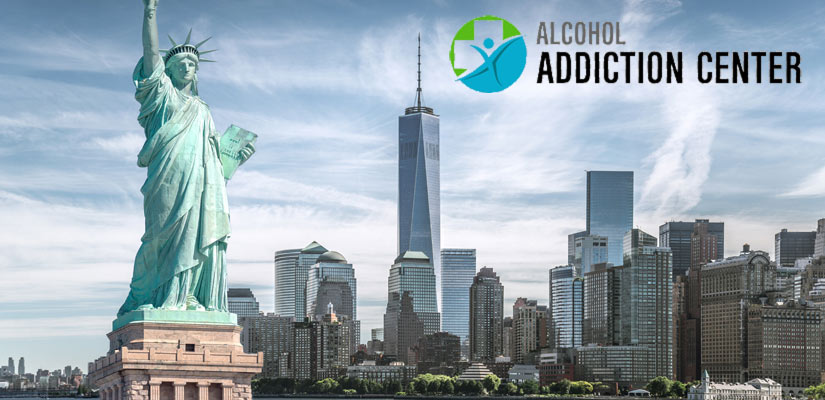 Alcohol Usage Statistics in New York
In New York alcohol usage closely follows the national average of 6.65%, which amounts to approximately 1.1 million people. Unfortunately, only 5.3% of those with alcohol dependence received treatment: about 50,000 people were treated for alcohol addiction alone and another 60,000 for alcohol addiction combined with other substance abuse. The total number of people who have Alcohol Use Disorder (AUD) is estimated to be about one third of those who drink but may be much higher because many of those people may not be truthful about the extent of their alcohol use. It's important to note the survey from The National Institute on Alcohol Abuse and Alcoholism (NIAAA) is not just adults: the figures given are for those aged 12 and up who have consumed alcohol.
Drug Usage in New York
Alcohol abuse often goes hand in hand with drug abuse, and that is also a major problem in the country as well as the state. Almost 3% of those over the age of 12 are dependent on illegal drugs, and less than 13% of that number receive treatment. Over 23,000 were admitted to treatment for cocaine abuse alone, and another 80,000 for heroin use. Prescription drug abuse accounts for another 25,000 people admitted for treatment. Again, it's important to note the survey age is 12 and over, so there are many children included in these numbers. Because both drug and alcohol abuse affect the families of those who are addicted, it is vital to extend help to the entire family unit in order to break the cycle of addiction.
Most at Risk Groups
As mentioned above, a parent's drug and alcohol usage can influence their children and encourage another generation of abuse.
Here are more factors that can place a person in a higher risk category:
Drug and Alcohol Death Statistics in New York
Drug and alcohol addiction doesn't just affect quality of life, it is also often fatal. According to the Centers for Disease Control (CDC), in 2018, drug overdoses were responsible for 3,921 deaths in New York and alcohol related incidents accounted for over 400 deaths. In addition, the National Highway Traffic Safety Administration (NHTSA) reports alcohol related traffic fatalities accounted for 311 fatalities: a full 28% of all traffic deaths.
Note that, while these numbers are scary, they don't show the entire story. The deaths attributed to drugs were overdoses alone; many more died from accidents and illnesses caused by drug abuse. Likewise, the alcohol deaths are from overconsumption alone and do not take into account cirrhosis and other diseases caused or complicated by drinking.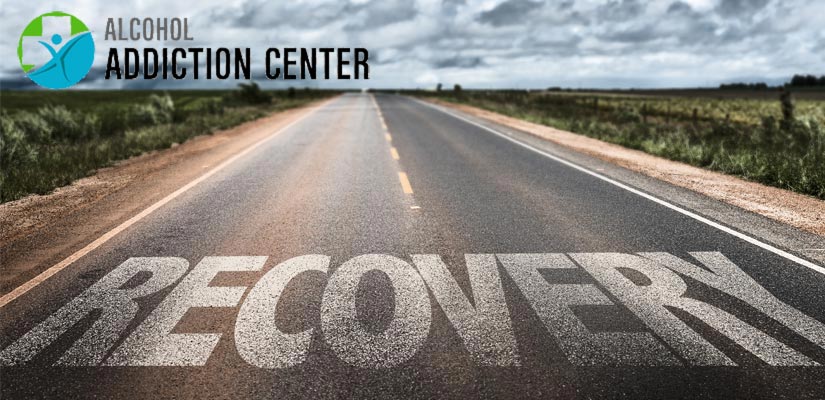 | Measure1 | 12+ | 12-17 | 18-25 | 26+ | 18+ |
| --- | --- | --- | --- | --- | --- |
| Past Year Marijuana Use | 2,519 | 188 | 801 | 1,530 | 2,331 |
| Past Month Marijuana Use | 1,601 | 108 | 506 | 987 | 1,493 |
| Past Year Heroin Use | 87 | 2 | 17 | 68 | 86 |
| First Use of Marijuana 2,3 | 195 | 69 | 100 | 26 | 126 |
| ALCOHOL | Past Month alcohol Use | Past Month alcohol Use(Individuals Aged 12 to 20) | | | |
| | 9,144 | 179 | 1,371 | 7,594 | 8,965 |
| | 5,484 | -- | -- | -- | -- |
| TOBACCO PRODUCTS | Past Month Tobacco Product Use5 | Past Month Cigarette Use | | | |
| 3,880 | 81 | 657 | 3,142 | 3,799 | |
| 3,274 | 59 | 562 | 2,653 | 3,215 | |
| TOBACCO PRODUCTS | Alcohol Dependence | Alcohol Use Disorder | | | |
| 558 | 15 | 121 | 423 | 544 | |
| 1,073 | 36 | 258 | 779 | 1,038 | |
| PAST YEAR MENTAL HEALTH ISSUES | Major Depressive Episode3,7 | Serious Mental Illness3,8 | Any Mental Illness3,8 | Had Serious Thoughts of Suicide9 | |
| -- | -- | 178 | 413 | 591 | |
All about Treatment Centers
Inpatient
Inpatient treatment centers are the most intensive, and consequently most successful, type of treatment available, because you're required to stay on site for the duration of the program. The first week is typically focused on detoxification if you still need to eliminate the alcohol in your body or require hospitalization. Once detoxed, you've completed the first stage of treatment and are ready to enter the recovery stage and learn how to overcome your addiction. You'll learn healthy coping mechanisms, how to recognize your personal stress triggers, and how to live a sober life. Inpatient treatment is very structured, with daily therapy sessions happening in a safe, stable environment. Because you'll be isolated from your old habits and friends there is a much higher chance of long-term success in comparison to quitting on your own, or even with the help of an outpatient program. Although the success rate is higher, inpatient treatment may not be feasible for everyone, so other options are available.
Outpatient
Many people choose outpatient treatment due to the convenience, or in order to maintain their employment schedule or other responsibilities. While outpatient programs are not as rigorous as inpatient treatments, they still usually require daily attendance for the first few weeks or months in order to give you a solid foundation on which to build your life of sobriety. Outpatient treatments work best for those with a stable home environment and a less serious drinking problem.
There are three basic types of outpatient treatment:
If you're not sure which would work best for you, it's a good idea to call or visit several programs to discover exactly what they offer and require.
Partial Hospitalization
Some treatment centers offer partial hospitalization, which is a cross between inpatient and outpatient programs. You may spend the first crucial week or two in a hospital setting and then segue into an outpatient format that allows you to go home each night. Again, this type of program works best for those with a stable home life and reliable support system.
Considerations
Although at first glance it may seem obvious that an inpatient program is the best choice due to the higher success rate, the fact of the matter is that every person is different and has specific needs and responsibilities to take into consideration. Inpatient treatment means being away from family and work for an extended period and it typically costs more, but it does an excellent job of isolating you from your drinking friends and triggers. An outpatient program allows a balance between treatment, home, and work and exposes you to real life situations, but it may also make you more likely to cave to temptation and drink. You should look at the pros and cons of several programs in each category before committing yourself to treatment.
Licensure
Regardless of the type of treatment you choose, it's important to verify the facility has the proper licensure. The Commission on Accreditation of Rehabilitation Facilities (CARF) is a non-profit organization charged with accrediting each treatment center. The accreditation requires an in-depth and lengthy process and can take up to a year for initial applicants. First, the facility must undergo an internal examination of all business practices and programs, followed by a team of experts conducting an on-site survey of services to ensure the treatment center meets the high standards set by CARF.
After the on-site survey, CARF will prepare a report outlining the strengths and weaknesses of the treatment center. The facility is then required to report improvements on the areas noted as needing improvement in order to maintain their CARF accreditation.
In addition to accreditation, each facility must meet the standards of the New York State Office of Addiction Services and Supports (OASAS) in order to operate. Each counselor must have state certification as a Credentialed Alcoholism and Substance Abuse Counselor (CASAC) or be in the process of obtaining their certification as outlined in the state requirements.
Do They Accept Insurance?
The majority of addiction treatment centers in New York State accept a variety of insurance providers. The federal Affordable Care Act requires all Marketplace plans cover mental health and substance abuse services as essential health benefits, but your specific plan may vary as to the type and extent of coverage. Mental health and substance use disorder services are considered essential health services, so at least a portion of your treatment will be insured. You can check with the treatment center or centers you're considering for a detailed list of what is and isn't covered in their facility by your insurance provider. You may be required to make a co-pay, or your insurance may cover a limited stay in an inpatient facility, meaning you may have to choose a 30- or 60-day program instead of a 90-day program. It all depends on your level of coverage.
Type of Facility
According to SAMSA, New York State had 842 treatment centers as of 2017. While most are private non-profit programs, there are other types of facilities as well.
Here's a list of types and the number of treatment centers in each category:
This variety of centers helps ensure that every person wishing to enter rehab can find an affordable treatment center reasonably close to home. Note that there are five tribal treatment centers in the state, which allows tribal member to seek treatment customized to their personal beliefs and history.
Substance Abuse Problems Treated
The majority of clients treated for substance abuse in New York are treated for drug abuse, flowed closely by both drug and alcohol abuse combined.
Here's a look at the numbers for substance abuse problems treated:
| | | |
| --- | --- | --- |
| Drug abuse only | 49,433 | 44.9% |
| Both drug and alcohol abuse | 46,244 | 42% |
| Alcohol abuse only | 14,341 | 13% |
As mentioned previously, the main drugs abused are cocaine, heroin, and marijuana. There are no breakdowns available for specific drug treatments or drug-alcohol combinations, so the category of both drugs and alcohol can be as simple as marijuana or as deadly as heroin used in the same time frame as alcohol.
Facility Payment Options
The vast majority of treatment centers are focused on the success of their clients rather than financial gain, so you'll have a variety of choices to fit your personal situation, finances, and insurance coverage. Of course, cash or self payment is welcome by most, and a full 93.7% of treatment centers will accept your money.
Here's a breakdown of payment types and the percentage of facilities that accept each:
Services Offered
As mentioned previously, there is a correlation between drug and alcohol treatment because both are considered substance abuse and the majority of clients abuse either drugs or both drugs and alcohol. Detoxification, therapy sessions, learning to recognize triggers, and developing new coping mechanisms are central to all substance abuse programs. If you're looking for a center that focuses on alcohol abuse, there are specific programs and services that only apply to alcohol addiction so you should become familiar with these services in order to verify your treatment center of choice offers them. Here are some services exclusive to alcohol addiction and the number of facilities that offer each.
Note that substance abuse screening is included due to the high percentage that use both alcohol and drugs:
Find an Alcohol and Drug Rehab Centers in New York
What to Expect Checking In
When you're ready to check into rehab, you'll first have to complete the intake process, which will probably take between an hour and 90 minutes
You'll be asked for the following information (note this may vary depending on the facility):
Family and Medical History
Mental Health History
History and Severity of Alcohol Abuse
Current Medications
Social Activities and Hobbies
Goals and Expectations
You'll also be given medical and laboratory exams, be informed of payment methods, and receive a list of things you can't bring into the facility.
There's usually a period of time between check-in and the beginning of detox; this is to allow the staff to observe you for other symptoms, check lab results, perform an assessment, and develop a plan of treatment. They may also interview others to get more information about your mental and physical health, behavior, social interactions, and alcohol and drug abuse history. Many people also use this interim time to mentally prepare themselves for the undertaking they are about to face.
In New York, substance abuse is not valid grounds for involuntary commitment, so you must take this step yourself. You cannot be admitted to rehab by a family member or friend.
Detox & Withdrawal
If you've decided to enter rehab straight from a hospital stay, you may have already gone through detox. If not, the first week or so of your stay will focus on cleansing your body of alcohol, so you'll need a facility equipped for the process. Withdrawal from alcohol addiction can be dangerous, and if you're a heavy drinker you may require hospitalization for your detox. Seizures, hallucinations, and disorientation are only a few of the dangerous symptoms that can occur during detox, so it is vital this is done under a doctor's supervision.
About half of clients experience withdrawal symptoms, and the symptoms peak at around the 72 hour mark. Three to five percent will have serious symptoms, and the effects of withdrawal can last up to a month. Your rehab doctor will monitor you closely, medicate you if necessary, and ensure your diet is optimum for recovery during the physical withdrawal period.
Not everyone will have a difficult detox period, and no two people will have the same symptoms at the same intensity. That is why a doctor's oversight is so vital to your health and success.
Withdrawal Symptoms
Here is a list of the most common symptoms of withdrawal, from mildest to most severe:
Sweating
Fatigue
Headaches
Insomnia
Irritability
Confusion
Anxiety
Emotional distress
Hypersensitivity to sound, touch, and light
Heart palpitations
Nausea and vomiting
Heightened blood pressure
Shaking and tremors
If you've been a heavy drinker, you may experience delirium tremens at the peak of your withdrawal.
The symptoms of delirium tremens can include:
Intense agitation or irritability
Fever
Intense confusion
Hallucinations
Seizures (usually within one day of the last drink)
Short- or Long-term Inpatient Treatment
Inpatient treatment programs are typically offered in 30-, 60-, or 90-day programs. While the average stay is 30 days, the rule of thumb is that the longer the program is, the better your chance of success. Rehab programs are designed to monitor you medically while supporting you emotionally and teaching you new ways to cope with stressors that cause you to drink.
Most inpatient centers offer programs for your family so they too can learn a new way of coping and hopefully heal the damage done to the family unit due to your alcohol use. Through counseling, your family members can learn to identify triggers as well as dysfunctional behaviors and dynamics and become encouraging and supportive of your recovery.
If other mental issues arise during your initial stay, the treatment center may encourage you to stay longer; if you've been through rehab before, it may shorten your stay. The key is to find a treatment center which will work on an individual basis rather than shoo you out the door when your time is up.
Outpatient Treatment
Once you complete your 30-, 60-, or 90-day inpatient program the treatment center won't just say goodbye and close the door. You'll move into an outpatient program to help guide you through your integration back into society and those crucial first steps of a life without alcohol. This is basically a step-down program to ease you back into your old life with a strong support system to guide the way. Some programs require you to attend a minimum number of counseling sessions a week, and most will want you to join a 12-step program such as Alcoholics Anonymous (AA). Usually, an intensive outpatient program will last between six and 12 months, and the majority of programs recommend you continue to attend AA meetings indefinitely.
Your outpatient program is as vital to your success as your inpatient program, so when you're ready to choose a treatment center, make sure to examine their outpatient program to be sure it offers enough support to ensure your success.
Here are some benefits of an outpatient program:
SOURCES
https://www1.nyc.gov/site/doh/health/health-topics/alcohol-and-drug-use-data.page

https://www.cdc.gov/mmwr/volumes/67/wr/mm6710a8.htm

https://www.samhsa.gov/data/sites/default/files/NSDUHsaeStateTabs2015B/NSDUHsaeSpecificStates2015.htm#tab29

https://wwwdasis.samhsa.gov/dasis2/nssats/n2017_st_profiles.pdf

https://www.niaaa.nih.gov/publications/brochures-and-fact-sheets/alcohol-facts-and-statistics