Across the US, addiction is a growing problem, with the opioid crisis waging on, overdose deaths on the rise, and millions of Americans suffering from some form of substance abuse disorder. On paper, Texas appears to be doing pretty well compared to states like Ohio and West Virginia that have seen serious devastation from the opioid crisis. According to a recent study from WalletHub, Texas ranks 37th in drug use by state and 48th in overdose deaths per capita.
Still, because Texas is so large, state-wide statistics don't paint the full picture of how addiction has impacted individual communities. According to the National Institute on Drug Abuse, North Texas counties have much higher substance abuse death rates than the rest of the state, with seven counties reporting higher death rates than the national average.
It's also worth noting that Texas faces a unique problem—proximity to the US-Mexico border. Cities like Houston, Dallas, Austin, and Fort Worth are often the first stops for illegal drug shipments from Mexico—which offers easy access to prescription and trial drugs not-approved for consumption in the US, as well as street drugs like cocaine, methamphetamine, and heroin.Despite greater access to a wider variety of drugs, alcohol remains the most abused substance in the state.
In this article, we'll look at alcohol and drug abuse in the state of Texas and discuss various treatment options available to residents.
Alcohol Usage Statistics in Texas
While Texas ranks relatively low as far as substance abuse is concerned, alcoholism is a real problem statewide.
Here are some statistics that highlight the gravity of the problem:
Drug Usage in Texas
As mentioned, the rate of drug abuse in the state of Texas is lower than the national average. However, the state does have higher rates of methamphetamine abuse compared to the rest of the nation, making it as much of a problem as the opioid crisis is in other parts of the country.
According to research from the University of Texas at Austin, there was a 37% increase in methamphetamine seizures from 2013 to 2015. Additionally, the DEA has named meth the number one drug threat in the greater Dallas area and the number two in Houston.
As per the WalletHub survey mentioned before, here's how TX stacks up compared to the rest of the country. As a point of reference, the number one issue represents the biggest problem, whereas 25 is the average.
While Texas continues to have one of the lowest rates of opioid use in the country, it's worth mentioning that the state, along with the rest of the country, is reporting an increase in overdose deaths involving opioid use.
According to the National Institute on Drug Abuse (NIH), deaths involving fentanyl have tripled between 2007 and 2017, while heroin overdose deaths doubled during that same period. Additionally, the highest number of drug-related deaths in 2017 involved prescription opioids, which were responsible for 646 deaths that year.
Most at Risk Groups
As is the case with all kinds of diseases or mental health issues, the likelihood of developing an addiction varies from person to person. No one factor determines whether someone will develop a substance abuse disorder. However, the more risk factors a person has, the more likely it is that a person will develop an addiction by using drugs or consuming alcohol.
According to the NIDA, risk factors include a lack of parental supervision, poor social skills, community poverty, drug experimentation, aggressive behavior in childhood, a lack of community resources, and poor academic achievement.
Protective factors are the opposite of risk factors and can reduce a person's risk of developing an addiction. These might include things like community resources, good self-control, positive relationships, anti-drug education, and parental supervision. Both protective and risk factors can be biological or environmental.
That said, genetics, as well as environmental influences on gene expression, account for up to 60% of an individual's risk of addiction. Teenagers and adults who have other mental health disorders are more at risk for substance abuse or addiction than other groups.
Here's a look at the number of drug overdose deaths per 100,000 people from 2014-2016—notice how much these numbers vary by community:
It's also worth mentioning that communities in North Texas have higher rates of overdose deaths and abuse than both the state and national average.
Drug and Alcohol Death Statistics in Texas
According to CDC data, there were 2,989 reported overdose deaths in 2017, which represented about 10.5% of all deaths that year in the state of Texas. In the US, drug overdose contributed to 70,237 deaths that same year, representing 21.7% of recorded deaths.
Another report from the United Health Foundation found that Texas had the fourth lowest drug mortality rate in the nation—with an estimated 10.3 deaths per every 100,000 residents in 2019. That same report noted that nearly 19% of adults were heavy drinkers, though it's not clear what the mortality rate is for alcohol abuse alone. While the CDC report doesn't include deaths related to alcohol, it does state that 4,107 deaths in 2017 were attributed to chronic liver disease or cirrhosis, though it's worth pointing out that we don't know for sure what percentage of those illnesses were caused by alcohol abuse or some other factor.
It's also worth mentioning that Texas has some of the highest drunk driving rates in the country.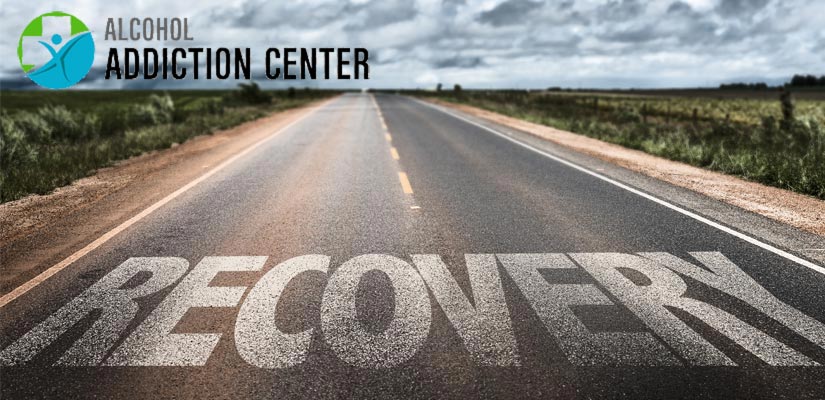 All About Treatment Centers
Short- or Long-term Inpatient Treatment
In most cases long-term inpatient, or residential care treatment, is highly-structured and focused on helping patients overcome addiction issues by examining damaging beliefs, trauma, and destructive patterns and replacing them with new, constructive habits.
Typically, patients check in for an extended stay in a non-hospital setting. With residential treatment, individuals stay at the facility 24/7 for an extended period—typically for 30 days or more, though rarely longer than an entire year.
Short-term inpatient treatment lasts for 30 days or less and may take place in a hospital setting or an addiction treatment center. While short-term inpatient care is often mistaken for residential treatment, it's important to understand some key differences between the two—short-term inpatient care is often a short, intensive program where patients might first go through the detox process.
Residential care is typically the next phase of care, where patients shift into mastering the coping skills needed for long-term recovery.
Outpatient
Outpatient care is defined as care received during a series of short visits. In these cases, patients receive the same types of services that you'd find in a residential facility such individual counseling or group therapy, but patients do not live at the facility. This type of program may be more affordable than residential treatments, and it may offer more flexibility to patients that still need to work or care for their families.
If you're participating in an outpatient treatment program for substance abuse, you'll check in with your treatment center on a regular schedule. It's worth noting that outpatient programs can range from a few brief counseling sessions each month to several hours of treatment multiple times a week, depending on the severity of the addiction. Treatment is often most intensive at first, and patients can transition to less frequent sessions to maintain their recovery and continue working on cognitive skills and coping strategies.
Considerations
Licensure
Before you enroll in a program, you'll want to make sure that it's accredited by a reputable agency. This will help you ensure that the staff, therapy programs, business records, operations, and policies meet rigorous standards and that the facility is compliant with patient privacy laws such as HIPAA.
Additionally, enrolling in an accredited substance abuse program can reduce insurance costs and provides some assurance that you'll receive high-quality care in a safe environment. Patients should look for Commission on Accreditation of Rehab Facilities (CARF) or Joint Commission-accredited programs, as these two organizations are the most prominent accrediting bodies in the US and Canada—signaling a certain quality standard.
Per SAMSHA, facilities may be licensed by more than one agency or organization.
Here's the breakdown for TX facilities:
Any listed agency or organization: 413 centers, 95.8%
State substance abuse agency: 334 centers, 77.5%
State mental health department: 106 centers, 24.6%
State department of health: 303 centers, 70.3%
Hospital licensing authority: 32 centers, 7.4%
The Joint Commission: 119 centers, 27.6%
Commission on Accreditation of Rehabilitation Facilities (CARF): 102 centers, 23.7%
National Committee for Quality Assurance: 11 centers, 2.6%
Council on Accreditation: 11 centers, 2.6%
Healthcare Facilities Accreditation Program: 6 centers, 1.4%
Other: 13 centers, 3%
Do They Accept Insurance?
According to SAMSHA data, 62% of Texas substance abuse treatment facilities take private insurance, while 90% accept cash or some other form of self-payment. In some cases, it may be difficult to find a program covered in full by your insurance provider, though it's worth noting that your provider may ask for proof that the facility is licensed and credentialed in the state of Texas before they'll cover any amount.
Treatment Center Statistics in Texas
Type of Facility
According to SAMSHA data, most Texas treatment centers operate on an outpatient model—with regular outpatient and intensive care programs making up the lion's share of substance abuse treatment programs. More specialized treatment programs like drug-assisted detox or residential treatment are less common, likely because fewer people will likely need these services.
Here's a quick overview of the types of facilities available to Texas residents:
Outpatient:
There are 301 outpatient treatment centers in Texas, making up 84% of total treatment facilities in the state.
Options break down as follows:
Residential:
Residential treatment centers make up 25.1% of treatment centers in Texas.
Hospital inpatient:
There are 41 hospital inpatient programs in the state of Texas, which makes up just 9.5% of total treatment facilities.
Substance Abuse Problems Treated
The number of patients treated skews toward those who need treatment for drug abuse only, with 16,874 being treated for drug abuse issues in 2017. Only 5,218 went into treatment in the same year for alcohol addiction only. However, 13,382 sought treatment for co-occurring abuse issues with both alcohol and drugs, for a total of 35,474 seeking treatment altogether.
Facility Payment Options
Addiction treatment can be expensive, and the cost of receiving help is often a barrier for those who need it. In the instance of an emergency situation such as having suicidal thoughts, overdose, or other medical issues caused by drug or alcohol abuse, the patient may require immediate medical attention, whether or not they have insurance coverage.
Many providers will work with the patient in terms of payment, and the following options are available at various facilities in the state:
Sliding scale:
Sliding scale programs offer reduced pricing based on income and other factors. This type of arrangement is typically provided to patients without insurance or in situations where the healthcare facility doesn't accept certain forms of insurance.
Payment plans:
Some treatment providers may offer payment plans in lieu of discounted or sliding scale payment programs.
Scholarships or grants:
Some substance abuse programs as well as larger government-sponsored initiatives may offer grants or scholarships to those in need.
That said, these are the most common facility payment options, as per the SAMSHA report mentioned above:
Services Offered
Of those facilities, only 62, or 4.7%, offer opioid treatment programs (OTPs) though most offer case management and social skills development services, and nearly 60% provide community outreach efforts.
Find Alcohol and Drug Rehab Centers in Texas
While there are plenty of drug and alcohol treatment centers throughout the state of Texas, it's worth pointing out that most facilities are located near the state's urban centers (see map), which may make it more difficult for those living in rural communities to find the help they need.
If you're unsure where to start your search, the following websites offer a comprehensive list of treatment centers with filtering options to help you find a program that meets your needs:
What to Expect
Before you start packing, make sure you read through the facility's rules and recommendations. For example, some programs might allow you to bring items like razors, nail clippers, and cigarettes, while others may ban them altogether.
The same goes for electronics. In some cases, programs allow patients to bring smartphones and laptops, and may even offer free Wi-Fi; whereas, in others, these items might not be allowed. Additionally, many centers in Texas have a dress code and may have rules regarding pockets, jewelry, or clothing with drug or alcohol references.
Checking In
Checking into a treatment center typically begins with an extensive intake process. The staff will ask a lot of questions about which substances you use and how often, in order to ensure that the detox process is as safe and comfortable as possible.
Upon arrival, your bags and your person will be searched to ensure that you don't have drugs on you—many people attempt to bring drugs to rehab and it's the facility's responsibility to protect all patients' safety during their stay.
Additionally, you'll likely have limited privacy with little alone time. Days are fully scheduled with activities such as therapy, exercise, and other activities, and you'll may share a room if staying in a residential facility.
According to Texas state law, a county or district attorney or another adult is able to apply for court-ordered, involuntary treatment on behalf of someone with a chemical dependency such as alcohol addiction or dependency on another controlled substance. This rule applies to situations in which the individual suffering from substance abuse issues is likely to harm themselves or others, is suffering from physical or emotional distress, and is unable to make an informed decision about submitting to treatment.
Detox & Withdrawal
Detox refers to the process of eliminating the chemicals and toxins in the body's systems, internal organs, and brain due to substance abuse. Attempting to detox on your own is often quite dangerous and, especially in the case of alcohol addiction, the process should be overseen by a medical professional. During the detox stage, patients are closely monitored by doctors who will an eye on vitals like blood pressure and heart rate, as well as helping them to manage withdrawal symptoms.
It's worth noting that a detox may not always be necessary. For instance, if you're coming to a facility following a recent hospital stay, you might skip past the detox stage and begin regular treatment. However, if you are trying to get clean and have not been through detox you will need to find a rehab with a detox facility. Additionally, whether you need to attend a detox program depends on the type of substance you're dependent on and the level of addiction.
Here's a list of substances that typically require medically-supervised detox:
Heroin
Prescription pain medication—Vicodin, Oxycontin, codeine, morphine, hydrocodone
Benzodiazepines—Xanax, Ativan, Klonopin
Sleeping pills—Ambien, Lunesta, Halcion
Alcohol
Withdrawal Symptoms
Heroin and opioids :
Withdrawal begins within 8-12 hours after last use, peaks within 12-48 hours, with symptoms lasting for 2-4 weeks (prescription opioids) and sometimes up to several months (heroin).
Symptoms may include:
Flu-like symptoms
Vomiting
Chills
Diarrhea
Dilated pupils
Sweating
Agitation
Anxiety
Abdominal cramps
Alcohol :
Withdrawal typically begins within about eight hours from the time of the last drink and peaks within 1-3 days. Withdrawal symptoms can last up to a few weeks and range from mild hangover symptoms to vomiting, fever, severe confusion, and even seizures and hallucinations (Delirium Tremens).
Mood swings
Anxiety
Irritability
Fatigue
Headache
Insomnia
Clammy skin
Tremors
Sweating
Dizziness
Nightmares
Trouble concentrating
Nausea
Vomiting
Increased heart rate
Fever
Seizures
Severe confusion
Delirium tremens
Benzodiazepines
Panic attacks
Sweating
Anxiety
Nausea
Insomnia
Irregular heart rate
Tension
Tremors
Muscle pain
Short term memory loss
Trouble concentrating
Fever
Delirium
Seizures
Hallucinations
SOURCES
https://wwwdasis.samhsa.gov/dasis2/nssats/n2017_st_profiles.pdf

https://www.niaaa.nih.gov/publications/brochures-and-fact-sheets/alcohol-facts-and-statistics

https://www.cdc.gov/mmwr/volumes/67/wr/mm6710a8.htm,