Substance abuse is an epidemic throughout the US. In Florida, this is true as well, with individuals suffering dependence or addiction to substances such as cocaine, alcohol, heroin, prescription drugs, and marijuana.
The state has responded to this crisis. Its Substance Abuse and Mental Health (SAMH) program is administered within the state's Department of Children and Families (DCF). The federal government has designated SAMH as the state's authority on both mental health and substance abuse—for too many addicts, mental health and substance abuse are major issues. This is called "co-morbidity". SAMH helps individuals who are struggling to get free of their addiction and, if they have one, to control their mental illness.
Florida's Mental Health Act (Baker Act) works to protect individuals who are a danger to themselves or others. If they are presenting with mental health or substance abuse symptoms that keep them from recognizing their problem, the Baker Act authorizes involuntary psychiatric treatment.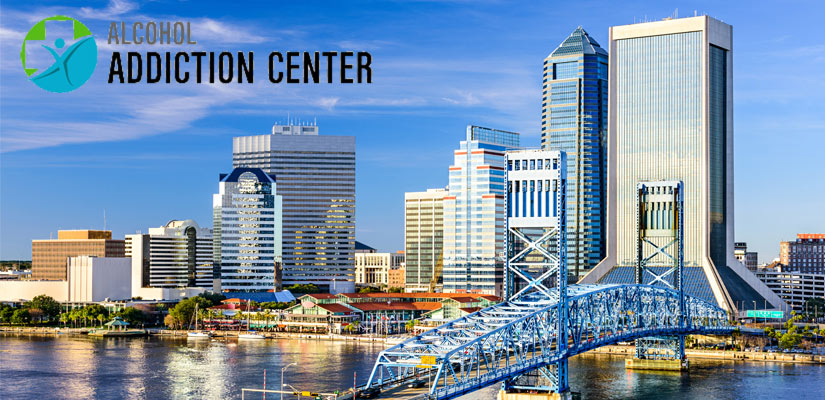 Alcohol Usage Statistics in Florida
As of 2019, more than 52% of Floridians imbibed alcohol at least monthly, with this number staying stable for several years. Four counties (Walton, Dixie, Putnam, and Union) grapple with a high number of drunk-driving deaths. Forty-five percent of driving deaths in Walton County involved alcohol. In Dixie county, 70% of driving deaths involved alcohol. In Putnam County, 44% of the driving deaths there involved alcohol and, in Union County, half of all driving deaths had a link to alcohol.
Risky drinking habits of Floridians include binge drinking (16% binge drink). Comparing the intensity of binge drinking between to states shows that Florida residents drink up to six drinks at a time. Alaskans drink closer to seven or eight drinks. The financial impact of binge drinking in Florida costs individuals about $815. In the District of Columbia, that price is $1,526 and in Arizona, $930.
Drug Usage in Florida
Florida residents who struggle with addiction abuse the following drugs most often.
Most at-Risk Groups
Specific groups of people have been identified as the most at-risk for abusing alcohol or with deaths attributed to alcohol use. As of mid-March 2018, white, non-Hispanic men and women drank alcohol regularly. Regular drinking is defined as drinking at least one drink per month within the past year. The next-highest group of drinkers were Hispanic men; interestingly, Hispanic women drank the least. Finally, Black men were also found to drink regularly.
Alcohol-related deaths of Hispanic Floridians began to rise in 2012. Deaths of African American locals fell sharply until 2006, then began to slowly rise. Drinking deaths of white, non-Hispanics rose slowly from 1999 to 2015.
Looking at the percentages of heavy drinking days, men have had a consistently higher percentage of heavy drinking days than women. In 2018, women consistently have fewer heavy drinking days than men. Non-Hispanic whites have the highest incidence of heavy drinking days, as of 2018.
Drug and Alcohol Death Statistics in Florida

Looking at a map of the US, it's easy to see that, in Florida, residents experience a higher rate of death from drug overdoses. The corresponding key shows that the state has experienced 23.4 to 30.9 deaths related to drug abuse.
In straight numbers, almost 5,100 individuals died in a single year due to drug overdose; the percentage of deaths rests at 25.1. And the number of deaths is per 100,000 in total population.
The deaths of Florida residents are not separated out by the specific drug in this table. This also includes deaths from alcohol abuse. This map also indicates that the highest percentages of deaths take place in every state located on the East Coast. From Louisiana west, death rates decrease.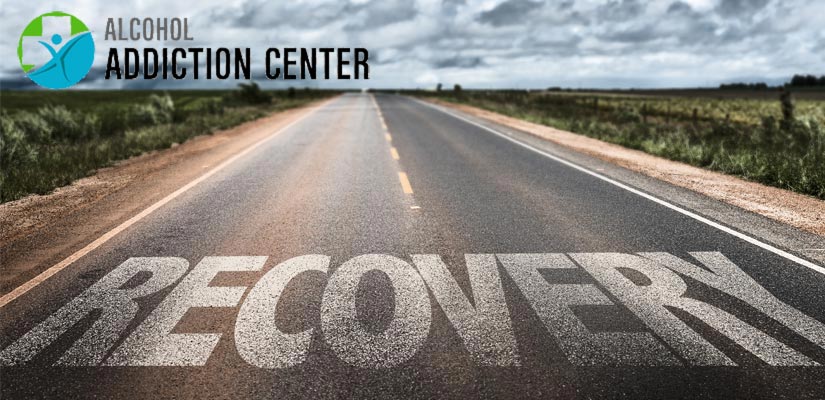 All About Treatment Centers
Inpatient
Substance abuse treatment programs are set up to meet the needs of patients based on the severity of a person's addiction to alcohol or other substances. Various research studies have helped to separate programs into different modalities, again based on individual need.
However, one area in which each program may be similar begins with detoxification (detox), or medically managed withdrawal, which helps individuals to begin moving into recovery. If the person's addiction is particularly severe, medically managed withdrawal is accompanied by a doctor in a medical setting and medications that help to ease the withdrawal process. Withdrawal can be fatal, which is why some facilities offer this process with medical supervision and medications that lessen the risk of serious or fatal effects. If you have not gone through detox before your stay in a facility, you should be sure to make sure the facility you choose has this type of facility available.
Outpatient
Outpatient drug treatment is a program that allows the client to go to the treatment center during the day, then, once the day's programs have been completed, they go back home for the night. This option is best for those who have a high level of social support and jobs but is not recommended for those with very little social support of their sobriety, or with persistent anti-sobriety friends who might make it harder for them to recover.
Outpatient treatment is less costly for the individual's insurance company and the individual. However, one drawback of outpatient treatment is that some of the cheapest programs may not offer much more than drug education; if the individual needs more intensive services, inpatient treatment is the best option for them.
Group counseling (where a therapist works with an entire group) is a major component of outpatient treatment. If the individual suffers from a mental illness, they may be able to find an outpatient center that treats both their addiction and their mental health issues. Overall, outpatient treatment is less intensive than inpatient treatment. If the individual has been through inpatient treatment but feels the need for more extended support, outpatient treatment is a great option.
Considerations
Anyone who is considering their options for substance abuse treatment needs to receive an opinion on the type of rehabilitation treatment that they need. If they have been struggling with an addiction for more than a few months, then inpatient or long-term residential treatment may be a better choice. These options are usually provided in a non-hospital setting.
In-patient programs can last anywhere from 30 to 90 days - long-term, out-patient treatment lasts from 6 to 12 months. In these programs, individual and group therapy may be offered, along with an education on drug use. Residents also receive re-socialization to the environment outside the treatment facility. They may receive training on how to find employment and they are taught to see their addiction in combination to their psychological and social needs. Thus, treatment helps to develop their recognition of accountability and responsibility. Residents learn to examine negative self-beliefs and then how to adopt healthier ways of interacting with other people.
Licensure
Every substance abuse and mental health (SAMH) provider in Florida is required to undergo inspection before receiving their license so they can open for services to prospective residents who need them. Licensure helps to ensure that each SAMH provider has the appropriate therapeutic offerings and staff. Substance abuse and mental health treatment professionals are also required to obtain licensure before they can begin to practice. Treatment centers with unlicensed "counselors" are not allowed to list psychological treatment as one of their services.
The SAMH Program Office is housed within the Florida Department of Children and Families (DCF). This office provides all licensing operations via SAMH offices in localized communities throughout Florida.
Licensure ensures that the state will be able to exert a thorough regulatory process for facilities and professionals. Once this is set in place, individuals struggling with substance abuse and mental health issues are able to receive the services they need. At every level of treatment, facilities must meet minimum standards to be approved for licensure.
Do They Accept Insurance?
Facility payment options for substance abuse treatment facilities in Florida are designed to meet the needs of a wide segment of the population. Keeping in mind that individual facilities are able to accept several types of payment,
here are the most common options in the state:
Facilities also receive local, county, state, and federal funding to offer substance abuse treatment programs. The percentage of facilities that receive this type of funding is 41.6%.
Treatment Center Statistics in Florida
Type of Facility
In Florida, individuals who are seeking treatment for substance addiction can find just about anything they need within the state. Here are the percentage of facilities in the state offering certain treatment options.
Outpatient Offerings:
Residential Treatment:
Hospital Inpatient:
Looking at recent numbers of clients in treatment in each facility type, outpatient facilities treat the highest numbers at 55,212; non-hospital residential facilities treat 5,656 residents; and hospital inpatient facilities treat 1,559. All told, 62,427 individuals received substance abuse treatment of some type in a recent year with statistical figures available.
Substance Abuse Problems Treated
Floridians who are addicted to substances tend to use the same drugs. These include alcohol. In fact, 58% of Florida residents are classified as drinkers. Next, people struggling with addiction may turn to prescription painkillers. These drugs may be obtained legitimately and then misused. Another drug Florida residents wrestle with is heroin, which is one of the deadliest illicit drugs made, and Fentanyl is many times stronger than heroin—even a couple grams can kill. Methamphetamine has also become more and more popular in Florida. Now, meth consumed in Florida is imported from Mexico.
Facility Payment Options
Each substance abuse treatment facility sets its own payment options. Some accept private or government health insurance, while others will treat at no charge if clients can't pay. Others will accept Access to Recovery vouchers. Many facilities accept multiple forms of payment—if client A carries private health insurance while client B has federal military insurance, a facility may accept both. Other facilities may accept Indian Health Service/Tribal/Urban funds for payment. Some clients are enrolled in Medicaid or Medicare. These government insurance programs will pay for treatment.
Services Offered
From their initial contact with a client to services for other addictions, facilities can offer a great variety of services treating a wide range of issues. Please note that not all facilities offer all treatments or services, these are only the options available throughout the state. You must find a program that offers a good mix of services for your specific needs.
Assessment and Pre-treatment
Testing
Counseling
Transitional Services
Pharmacotherapies
Ancillary Services
Other Services
Find an Alcohol and Drug Rehab Center in Florida
What to Expect Checking In
When a person checks into a substance abuse rehab facility, they will be able to bring specific items such as toiletries, casual clothing, shoes, socks, underwear, bathing suit, pajamas, a sweatshirt, a list of all meds they are taking, a small amount of cash, driver's license or identification, a notebook, insurance information, family pictures, an alarm clock, and contact information for family and friends. Rehab facilities ban specific items of clothing or toiletries if they glorify drug use or contain alcohol.
The rehab intake helps to smooth out the check-in process so that residents are more likely to want to succeed. Florida state law does allow for an involuntary commitment (Baker Act) if someone is impaired by substance abuse or a co-occurring mental illness and they are a danger to themselves or others.
Detox & Withdrawal
When an individual begins to withdraw from an addictive substance, this can be a potentially dangerous time. Their body has learned to function with drugs or alcohol and relearning how to function without these substances can lead to symptoms that can be life-threatening. The person's brain goes into overdrive, sending out large amounts of adrenaline, and they experience intense drug cravings.
Alcohol withdrawal, in its later stage, can result in high fever and seizures. This is known as Delirium tremens or DTs. If not medically managed, withdrawal can be fatal. Withdrawing from other drugs, such as Ecstasy, often results in agitation, aches and pains, hallucinations, depression, exhaustion, and anxiety. Opioid withdrawal symptoms are not usually deadly, but they can be. Repeat diarrhea and vomiting may lead to dehydration or to aspiration of vomitus.
Someone who wants to recover from their addiction may need medically assisted withdrawal, which includes the supervision of a qualified doctor and the use of medications to ease the symptoms. For some, the symptoms are so painful they are tempted to begin using again, just to escape the sickness.
Withdrawal Symptoms
Alcohol:
Shaking
Clammy skin
Dilated pupils
Fatigue and anxiety
Irritability
Insomnia
Memory loss
Swings in mood
Extreme changes in heart rate
Delirium tremens - DTs
Restlessness or extreme hyperactivity
Agitation
Unexpected energy bursts
Fear/excitement
Lengthy deep sleep
Mental confusion
Hallucinations (vivid)
Sensitive to light, sound or touch
Psychosis
Seizures
Cocaine:
Memory loss
Sleeping problems
Fatigue
Swings in mood
Isolated socially
Bigger appetite
Nightmares
Paranoia
Seizures
Short- or Long-Term Inpatient Treatment
Long-term treatment is generally residential, where the individual lives in the facility 24 hours a day. The setting is usually not within a hospital—it is located away from hospital campuses.
The best-known modality is a therapeutic community where residents live, participate in therapy and therapeutic activities for 6 to 12 months. Residents may often become a source of support to other residents, along with staff members. The social component of the facility becomes a healing focus as well.
Residential treatment is designed to be structured, almost minute-to-minute. At times, it can be confrontational, as activities are set up so that residents are made to look at assimilated beliefs that have harmed their self-concept. While living there, the residents learn how to adopt healthier and more harmonious ways of interacting with others. Treatment facilities may also offer other services, such as employment training.
Outpatient Treatment
Someone coming out of inpatient treatment may move into a new phase—outpatient treatment. Outpatient types include standard (least intense), intensive outpatient (IOP - increased level of support), and partial hospitalization programs (PHP), also called day treatment programs. Clients attend up to 7 days a week, for 3 to 8 hours each day. Clients with mental illnesses may also receive extra long-term services. Group, family, and individual therapy may be offered.
In an intensive outpatient (IOP) setting, even though patients are no longer under 24-hour supervision, therapy being provided several times a week. Clients also learn about how substance abuse affects them and they learn how to develop life skills, such as job-seeking, anger management, socialization, communication, stress and time management, goal-setting, and financial responsibility. They may also learn how to prevent relapses. 12-Step groups are often offered for clients.
Therapeutic modalities may include cognitive behavioral therapy (CBT), dialectical behavioral therapy (DBT), motivational interviewing, and individual and group therapy.
SOURCES
https://www.cdc.gov/mmwr/volumes/66/wr/mm6618a12.htm

https://www.samhsa.gov/data/sites/default/files/NSDUHsaeStateTabs2015B/NSDUHsaeSpecificStates2015.htm#tab29

https://www.drugabuse.gov/publications/principles-drug-addiction-treatment-research-based-guide-third-edition/drug-addiction-treatment-in-united-states/types-treatment-programs

https://www.ncbi.nlm.nih.gov/books/NBK64094/